[Made-to-Order] TENGOYA Bamboo Stool Diameter46cm x H38cm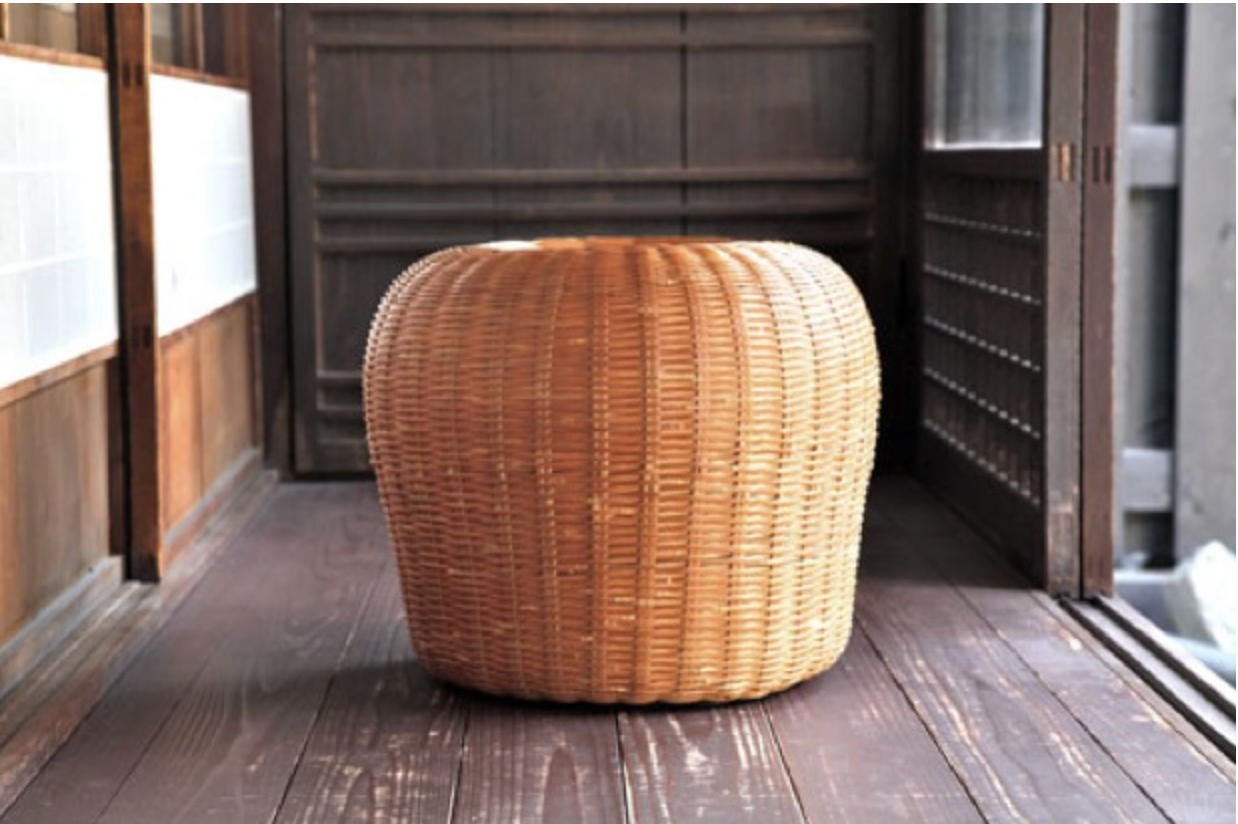 Condition:Brand New. The greatest appeal of this stool is its looks and surprisingly comfortable seating. When you sit down, the seat transforms to wrap around your buttocks, and its elasticity gives you a comfortable sitting feeling as if you are sitting on a rubber ball. The rubber is also woven into the bottom surfa...Read more
---
american express

apple pay

google pay

jcb

master

paypal

visa
Description
Condition:
Brand New.
The greatest appeal of this stool is its looks and surprisingly comfortable seating. When you sit down, the seat transforms to wrap around your buttocks, and its elasticity gives you a comfortable sitting feeling as if you are sitting on a rubber ball. The rubber is also woven into the bottom surface to protect the floor and prevent slipping. The color of the unpainted woven bamboo will change to a candy color over time, which is one of the pleasures of this product.

Designer: Akira Someya
Production: Tengoya
Material: bamboo, rubber
Size: d460 x h380mm
Country of Origin: Japan

The unique bamboo weaving technique allows the bamboo's characteristic
It is a light and comfortable stool that fits snugly.

As the demand for plastic products increases, the production of bamboo crafts has been decreasing. The "Bamboo Stool" is the result of a thought to give a new form and demand to this bamboo craft.

The seat fits your buttocks when you sit down, and the bottom of the stool has a
The rubber is woven in to protect the floor and prevent slipping.

Originally, many bamboo products were used as baskets, but Mr. Someya, the creator, wondered if they could be used for other purposes, and through trial and error, he came up with this innovative work.

"I wanted to create a form of bamboo work that could be applied to other things besides chairs," he says.   To support the weight of the chair, a cylindrical shape is made on the inside, and a cylindrical shape is made on the outside.
I came up with the idea of making the body of the design on the outside.
In order to make it into a chair, we had to make it into an integrated structure.
By continuously weaving from the inside to the outside and merging around the bottom.   The result is a "woven bamboo stool" that requires no reinforcement and is resilient."

"Bamboo as a plant requires little effort to cultivate and can be used within two years of planting. 10 meters long, it is light enough to be carried by one person, making it easy to transport. As a material, it is light, resilient, and moderately hard, and it is easy to split and strip, making it suitable for all kinds of uses."

What Our Customers Are Saying