Adan Leaf Zori Sandals All Natural from Okinawa S/M/L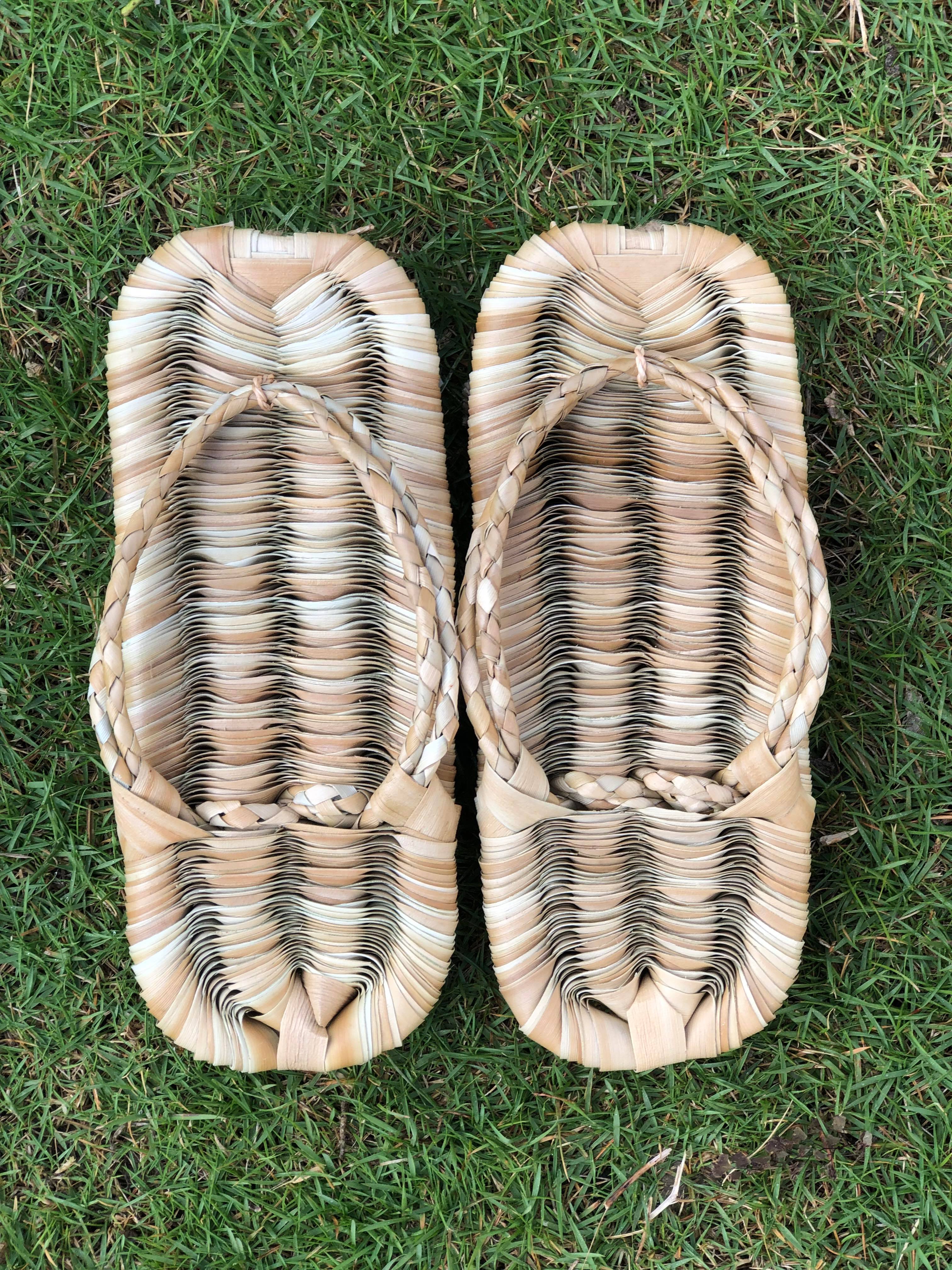 Condition:Brand New. ADAN ZORI SANDAL <NATURAL> S: 23cm/US Women's 6M: 25cm/US Women's 8L: 26cm/US Women's 9*Please contact us for other sizes.Material: organic Adan leaf*All items are made to order, so please allow up to one month before shipping.These are traditional Adan leaf sandals from Okinawa, a subtropica...Read more
---
american express

apple pay

google pay

jcb

master

paypal

visa
Description
Condition:
Brand New.
ADAN ZORI SANDAL <NATURAL>

S: 23cm/US Women's 6
M: 25cm/US Women's 8
L: 26cm/US Women's 9
*Please contact us for other sizes.

Material: organic Adan leaf

*All items are made to order, so please allow up to one month before shipping.

These are traditional Adan leaf sandals from Okinawa, a subtropical island in the southernmost part of Japan.

They are made to fit your foot size, so the more you wear them, the more they will fit your feet.

These sandals are made at a facility that provides employment support for mentally handicapped people, where the entire process from harvesting wild Adan to weaving is carried out.

The Adans are harvested in turn at several locations, and they wait for more than three months before harvesting again at the same site for regeneration, so it does not cause any damages to the environment.

The health benefits of sandals have been reevaluated in recent years, and these handmade and natural sandals are even more beneficial to your health.


What Our Customers Are Saying