Arnest Tsubame Sanjo Iron Frying Pan Gas/IH 24cm A-77544 Hard to Burn or Rust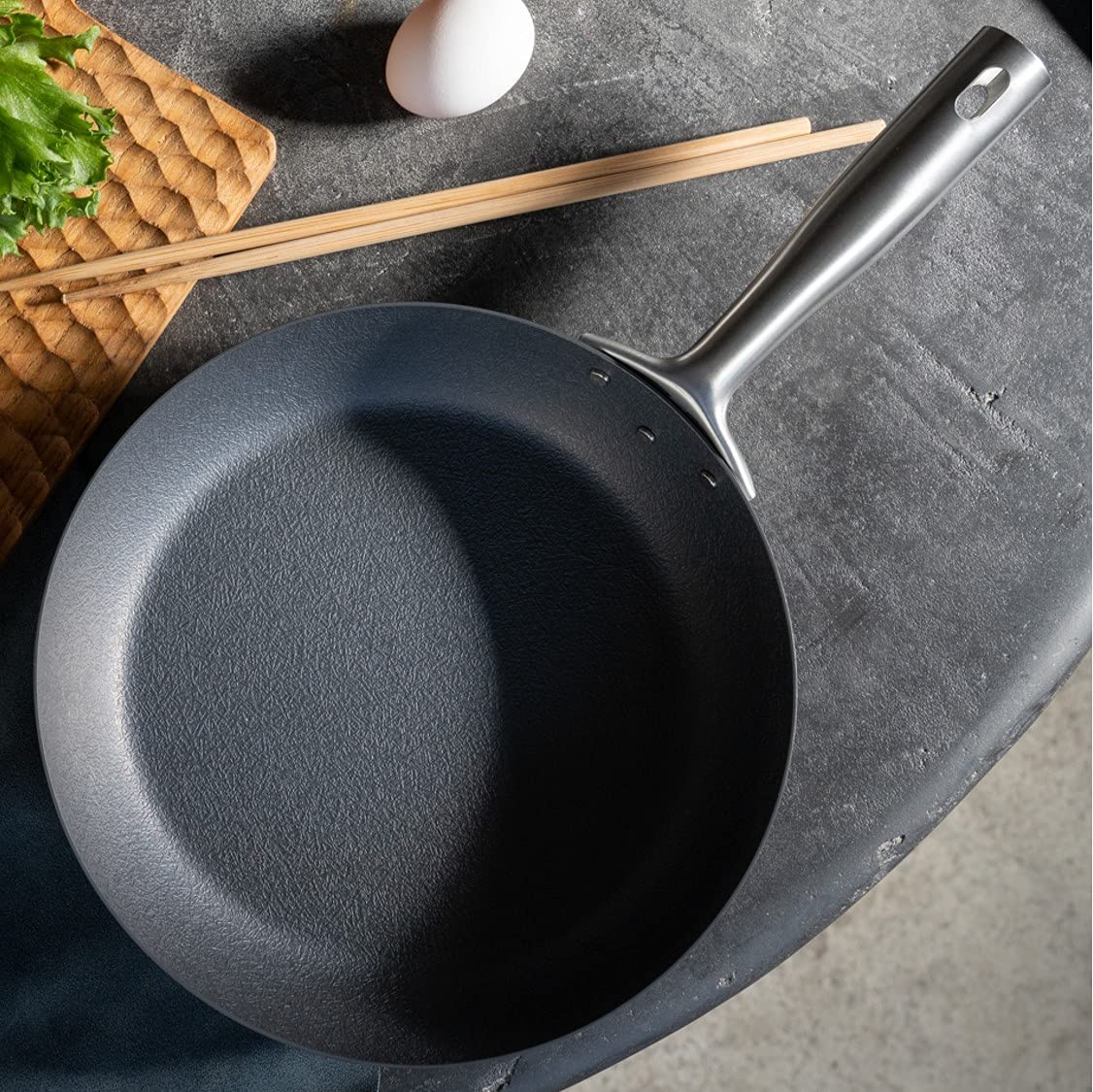 Condition:Brand New. Model Name: Double Fiber Frying Pan 24cmMaterial:Cast IronBrand: ArnestProduct Diameter: 24 cmColor: BlackCountry of origin: Japan (Tsubame Sanjo)Body size: 41 cm (width) x 24.5 cm (depth) x 7.5 cm (height)Weight: 0.96kg (lightweight model under 1kg)Material: IronBody/iron (nitride coating resists ...Read more
---
american express

apple pay

google pay

jcb

master

paypal

visa
Description
Condition:
Brand New.
Model Name: Double Fiber Frying Pan 24cm
Material:Cast Iron
Brand: Arnest
Product Diameter: 24 cm
Color: Black

Country of origin: Japan (Tsubame Sanjo)
Body size: 41 cm (width) x 24.5 cm (depth) x 7.5 cm (height)
Weight: 0.96kg (lightweight model under 1kg)
Material: Iron
Body/iron (nitride coating resists sticking, burning, and rusting)
Handle: Stainless steel (triangular shape, easy to hold)
Mounting bracket: Iron (nickel-plated)
Surface finish: Fiberline finish (uneven finish) resists sticking and burning, and allows for good heat transfer.

<About Tsubame Sanjo>

Niigata Prefecture, with its vast expanse of the Echigo Plain and the Shinano River, is known today as one of the leading rice-producing regions in Japan, but in the past it suffered from numerous floods due to its topography. In the past, however, it suffered from many floods due to its topography, and in the winter, crops were not harvested due to the heavy snowfall. Therefore, other livelihoods than agriculture became necessary.

In the Edo period (1603-1867), the manufacture of "Japanese nails" was recommended for use in the construction of the growing buildings of Edo (now Tokyo), and in the Tsubame-Sanjo area, it was created as a side business during the winter. In the mountains, where materials and fuel resources were available, rivers were used for distribution, and people had the spirit to endure the cold winters, "blacksmithing" flourished in Tsubame-Sanjo. The knowledge and experience nurtured here has been handed down to Tsubame-Sanjo, which has welcomed many people and technologies, and where all kinds of metal processing are concentrated.

<About Ernest>

Ernest is a manufacturer of daily necessities located in Tsubame Sanjo, and has developed as many as 1,500 products in the 35 years since its establishment. The company not only develops products by incorporating many women's perspectives, but also provides a comfortable working environment for women, including a child day-care center.



What Our Customers Are Saying