Awa Blue Indigo Shirt M/XS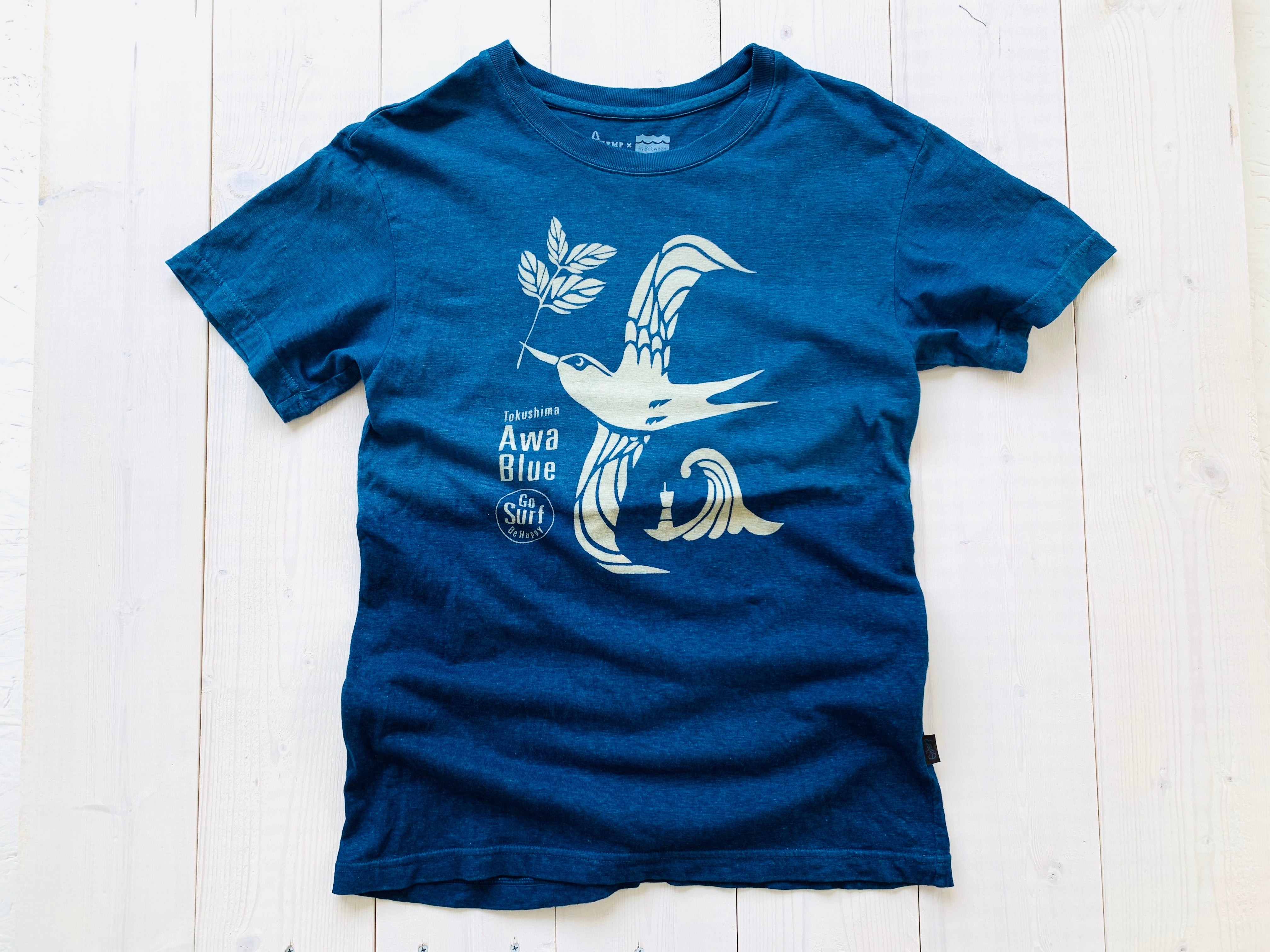 Condition:Brand New. In response to the decision to include surfing as an official event of the Olympics, Tokushima Prefecture, the mecca of surfing, has created an indigo-dyed surf design t-shirt that combines the traditional culture of the prefecture, Awa Ai.The back of the t-shirt features the "Gumi Indigo Sea Rippl...Read more
---
american express

apple pay

google pay

jcb

master

paypal

visa
Description
Condition:
Brand New.
In response to the decision to include surfing as an official event of the Olympics, Tokushima Prefecture, the mecca of surfing, has created an indigo-dyed surf design t-shirt that combines the traditional culture of the prefecture, Awa Ai.

The back of the t-shirt features the "Gumi Indigo Sea Ripple" motif of "Indigo Tokushima" by graphic designer Asao Noro, who created the official emblem for the Tokyo Olympics and Paralympics.

Aizome: In Japan, the majority of Aizome products are dyed with imported indigo using non-traditional dyeing methods, making genuine Aizome a rare commodity. in Between Blues uses dye made of fermented indigo leaves from Tokushima Prefecture and carefully dyes each piece using the traditional lye fermentation construction technique.

Fabric: Original T-shirts made of organic cotton and hemp fabric from the apparel brand GO HEMP are used.

Dyeing design: The sky and sea expressed in shades of indigo are inspired by Kobo-Daishi Kukai, the founder of the 88 pilgrimage culture of Shikoku.

Illustration concept: The indigo leaves are entrusted to a migratory bird (the Chinese Crested Tern) that connects the islands of the Pacific Ocean, hoping that love will spread widely throughout the world.
Let's protect the beautiful coastal environment of Tokushima, where beautiful waves crash and migratory birds still visit. Let's cherish the feeling of respect for nature! Let's respect nature!


<About in Between Blues>

A seaside indigo dyeing studio and cafe that conveys locally and globally the charm of its hometown, which is connected to the sky, sea, and indigo.

We offer wonderful products and event spaces that incorporate Tokushima's traditional culture of indigo dyeing, the 88 pilgrimage sites of Shikoku built by Kobo Daishi Kukai, and the appeal of surfing.

What Our Customers Are Saying