Japan Yakitori BBQ Charcoal Grill Diatomite Hibachi Konro 69x35cmx20cm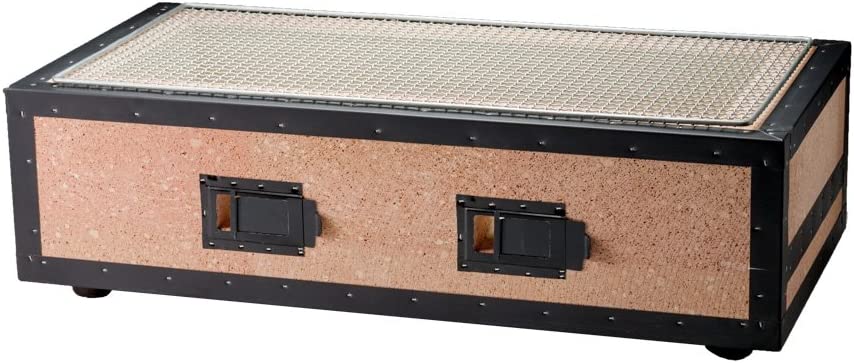 Condition:Brand New. Size: Width 69 x Depth 35 x Height 20 cm / 27in x 14in x 8in Grilling surface: Width 55 x Depth 21 cm × Depth 11 cm Weight:  20kg Porous ceramics charcoal stove uses diatomaceous earth for industrial furnaces fired at 1000 degrees,  using soil with excellent heat insulation and fire resistance amon...Read more
---
american express

apple pay

google pay

jcb

master

paypal

visa
Description
Condition:
Brand New.
Size: Width 69 x Depth 35 x Height 20 cm / 27in x 14in x 8in
Grilling surface: Width 55 x Depth 21 cm × Depth 11 cm
Porous ceramics charcoal stove uses diatomaceous earth for industrial furnaces fired at 1000 degrees, 
using soil with excellent heat insulation and fire resistance among the diatomaceous earths of Oku Noto Suzu City, 
Achieves heat insulation that does not deteriorate immediately even after long-term use.
*Please allow about 2-3 weeks before shipping.
What Our Customers Are Saying