KATTOBASHI Chopsticks Up-Cycled from Used Baseball Bats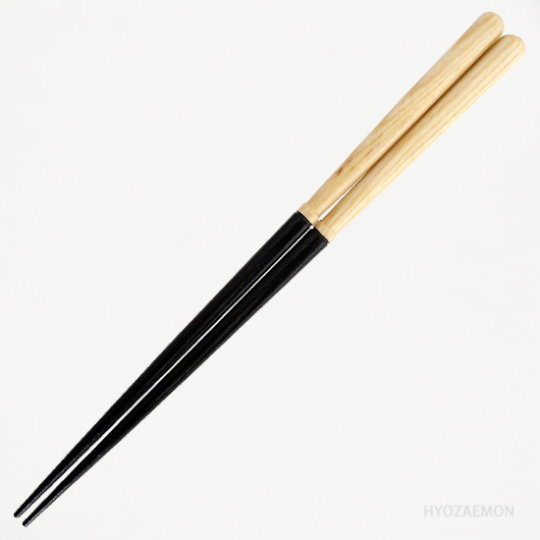 Condition:Brand New. KATTOBASHI chopsticks are made by reusing damaged baseball bats and scraps of wood that are used to make bats after they have been used in professional baseball, adult baseball, and college baseball.    Aodamo wood used for baseball bats , which is both moderately hard and flexible, is ideal as a m...Read more
---
american express

apple pay

google pay

jcb

master

paypal

visa
Description
Condition:
Brand New.
KATTOBASHI chopsticks are made by reusing damaged baseball bats and scraps of wood that are used to make bats after they have been used in professional baseball, adult baseball, and college baseball.    Aodamo wood used for baseball bats , which is both moderately hard and flexible, is ideal as a material for chopsticks.

The Aodamo tree used to make baseball bats takes 70 years to grow, and Hyozaemon is involved in activities ranging from recycling to tree planting to create a healthy recycling cycle for Aodamo.

Length: 23.5cm

<About Hyozaemon>

"Chopsticks are food."

Hozaemon uses only 100% natural lacquer. 

The tips of the chopsticks, which are placed in the mouth, are made of virgin lacquer, which contains no synthetic scientific paints. We make chopsticks that are safe and secure.
<Nurturing Forests>
Hyozaemon supports the future of baseball and the conservation and development of resources.  About 200,000 wooden bats, including imported ones, are supplied annually to professional and amateur baseball players.Of these, Hyozaemon collects about 20,000 broken bats per year.
Aodamo trees, the main material used to make wooden bats, take 70 to 80 years to grow to a material size, so protecting and nurturing them has become an issue.
A portion of the proceeds from the sale of this product will be used to plant and nurture Aodamo trees through the Association for the Nurturing of Aodamo Resources to once again produce the bats of the future.

What Our Customers Are Saying