Made-to-Order Fujii Seihisho Bath Tub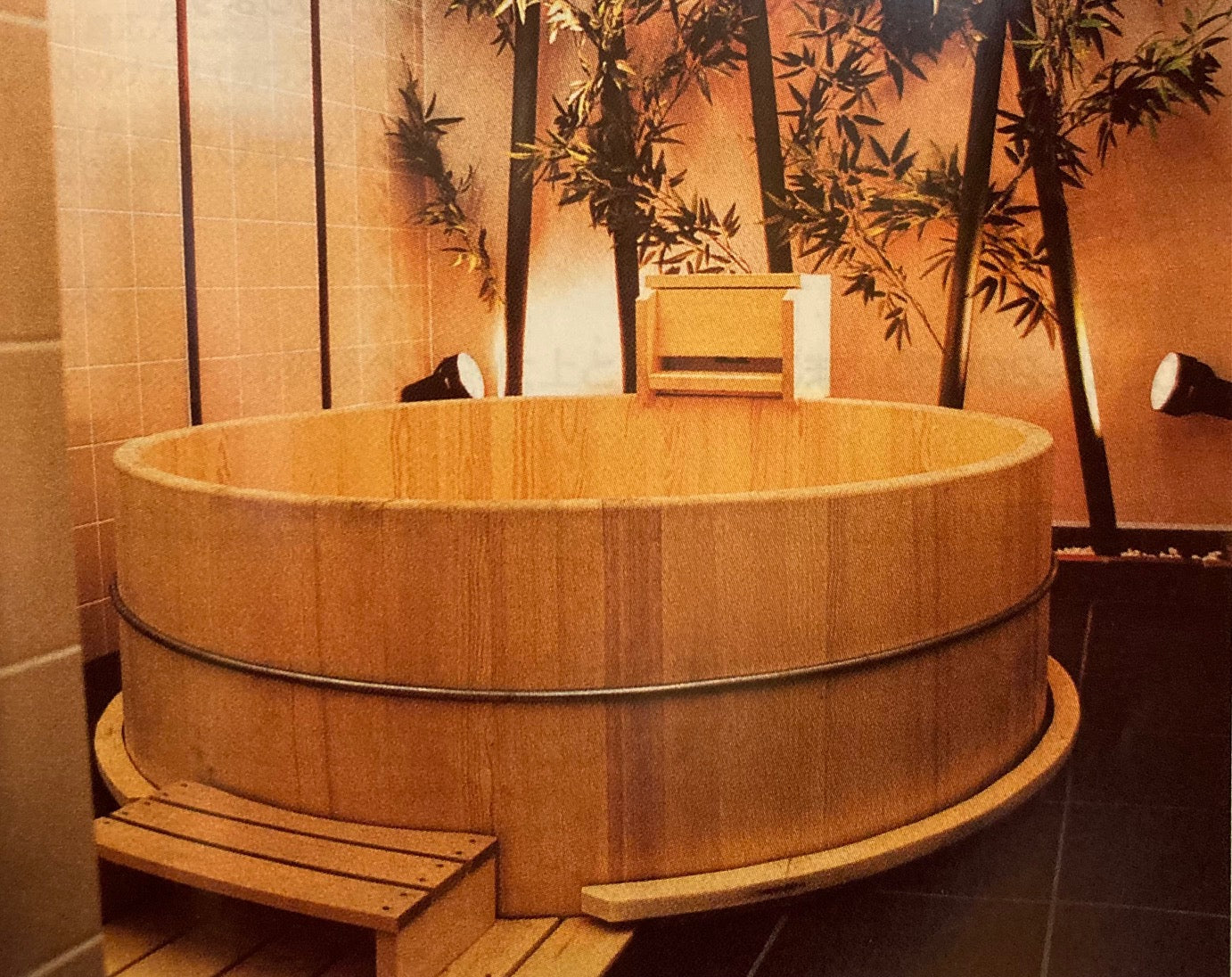 Condition:Brand New.  Made-to-Order   The life span of a traditional tub is 100-150 years. This technology is the starting point of an ecological way of life that has been alive and well in the lives of the Japanese people.Each bathtub is handmade by the last craftsmen in Japan. It is made by a craftsman who says, "Aft...Read more
---
american express

apple pay

google pay

jcb

master

paypal

visa
Description
Condition:
Brand New. 
Made-to-Order
The life span of a traditional tub is 100-150 years. This technology is the starting point of an ecological way of life that has been alive and well in the lives of the Japanese people.

Each bathtub is handmade by the last craftsmen in Japan. It is made by a craftsman who says, "After 40 years of work, I think I understand a little, but I will continue to study for the rest of my life.

The Yoshino cedar, the best cedar wood in Japan, makes the water mellow and the fragrance relaxing.

Size and shape: Circle, oval, and square available upon request.
Material: Yoshino cedar (we can also provide a quote for a more reasonable wood)
Delivery time: Please allow 3-6 months for shipping.
Estimate: Estimate will be provided depending on size, shape and material.
Price: The price shown is tentative. Please contact us for a quote.

*This item includes the tub only.  Stares and other items are not included.
*All of these products are made to order.
*In the case of cancellation after order, we ask for 40% of the estimated price as the cancellation charge.
* Please do not use synthetic detergent as it will discolor the product.



What Our Customers Are Saying