SHIBORO-mini Manual Oil Press OP-07A 3~4g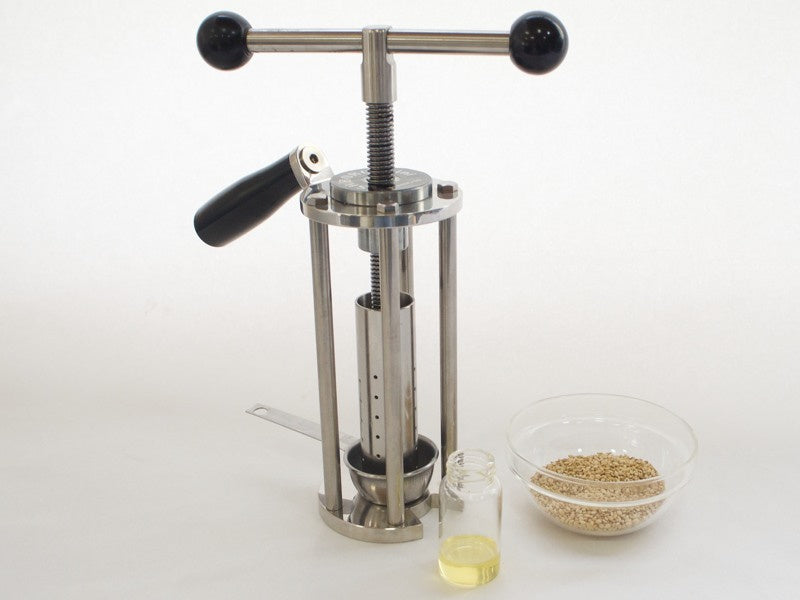 Condition:Brand New. SHIBORO-mini is a small, healthy and easy to use oil press machine.You can choose the ingredients and use the freshest and safest oil without additives. How to use SHIBORO-mini  (Youtube) https://www.youtube.com/watch?v=BHmYxd7cK4s 1. Small and easy to place. Easy to carry. 2. Small amount of mater...Read more
---
american express

apple pay

google pay

jcb

master

paypal

visa
Description
Condition:
Brand New.
SHIBORO-mini is a small, healthy and easy to use oil press machine.
You can choose the ingredients and use the freshest and safest oil without additives.
How to use SHIBORO-mini  (Youtube)
https://www.youtube.com/watch?v=BHmYxd7cK4s

1. Small and easy to place. Easy to carry.

2. Small amount of material can be pressed. Ideal for those who only want to squeeze a little.
SHiBORO-mini can press about 18g of raw material at a time, and 3-4g of oil, which is about a teaspoonful. It is recommended for people who want to get fresh oil every time they use it.

3. you can pour the squeezed oil directly onto your food
With SHiBORO-mini, you can pour the squeezed oil directly into the machine by simply tilting it.
You can pour the squeezed oil directly onto food, or pour it directly into a frying pan. You can pour the oil immediately after pressing.

4. Simple shape and operation.
SHiBORO-mini has few parts and is very simple in shape. The simpler the shape, the simpler the operation.

*The parts that come in contact with oil can be removed for washing. Wash it with dishwashing detergent.   Parts can also be washed in a dishwasher/dryer.

*Caution: Do not wash the SHiBORO-mini main unit.
What Our Customers Are Saying