SHiBOROUS Electric Oil Press 100-240V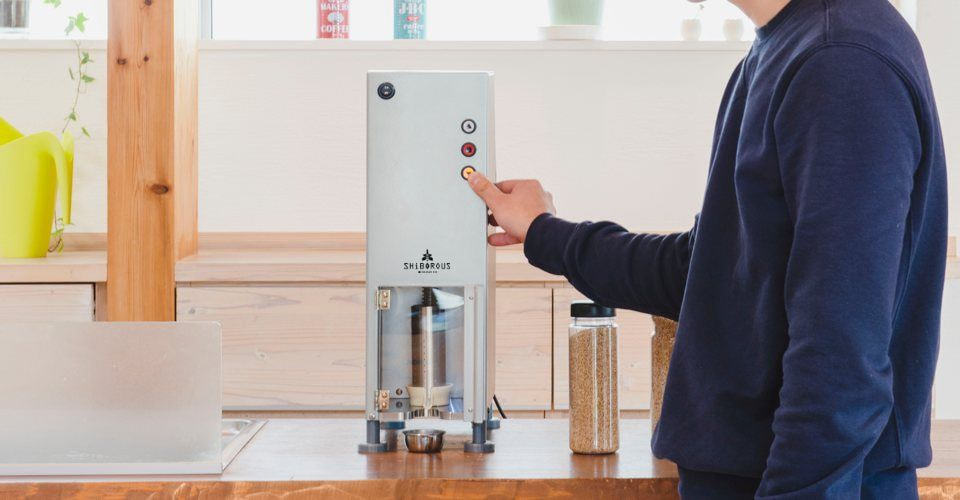 Condition:Brand New. You don't need any more power to press oil.All you have to do is set the ingredients and press the switch. All you have to do is wait for the oil to be pressed. While the oil is being pressed, other tasks can be done.The old-fashioned way of pressing is to just "squish" the raw material.The oil is ...Read more
---
american express

apple pay

google pay

jcb

master

paypal

visa
Description
Condition:
Brand New.
You don't need any more power to press oil.
All you have to do is set the ingredients and press the switch.
All you have to do is wait for the oil to be pressed. While the oil is being pressed, other tasks can be done.

The old-fashioned way of pressing is to just "squish" the raw material.
The oil is then pressed at a low temperature, with no friction or excess heat.
The pressed oil is less cloudy and can be used immediately.

-Compact size for easy installation in the kitchen
-Stylish design
-Safety function that automatically stops when the door is opened
-The machine automatically stops when you press or put away the oil.
-Additional pressing function to continue pressing little by little.
-Oil catcher for easy oil flow
-A waste box to collect the dregs

[Specifications]AC INPUT: 100-240V ~2.5A
OUTPUT: 24VDC 5A
Power consumption: 50W
Pressure: Max. 1200kg (approx. 92 kg/cm²)
Size: 170×320×500mm
Weight: 16kg
Cylinder capacity: 130cc (about 65g of roasted sesame seeds can be filled)
Amount of oil to be squeezed at one time: 12-15g (when 65g of roasted sesame seeds are filled)
[How to use Shiborous]1 Put the seeds to be squeezed into the cylinder and set it on the Shiborous.
2 Press the switch (the machine stops automatically).
3 Collect the "dregs" with the waste box.
[You can press...]Sesame, egoma, camellia, walnut, almond, peanut, etc.
(Olives cannot be pressed.)
*THIS ITEM IS MADE TO ORDER AND CANCELLATION IS NOT ACCEPTED ONCE PAYMENT IS PROCESSED.  
What Our Customers Are Saying