Nishijin-Ori Tote Bag [Pre-Owned]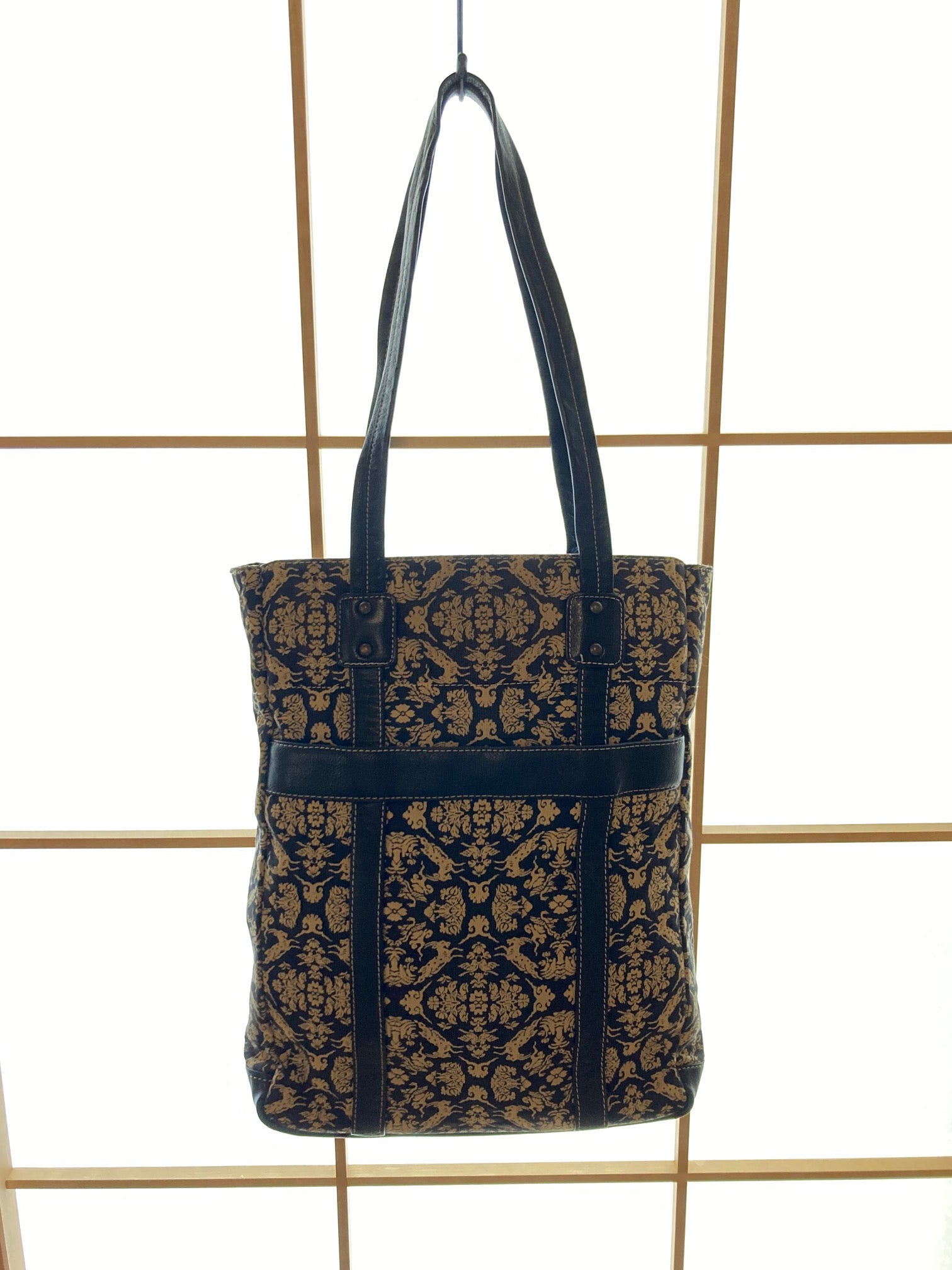 Condition:Pre-owned.   Please see all photos for the details and ask us freely about the condition. Size: 26cm (W) x 33cm (H) x 7cm (D) Strap: 56cm Used once after purchasing.  Excellent condition. Outer pocket: 1 with snap Inner pocket: 1 Materials: Silk, Artificial Leather <About Nishijin-Ori Textile> Nishijin-...Read more
---
american express

apple pay

google pay

jcb

master

paypal

visa
Description
Condition:
Pre-owned.   Please see all photos for the details and ask us freely about the condition.
Size: 26cm (W) x 33cm (H) x 7cm (D)
Strap: 56cm
Used once after purchasing.  Excellent condition.
Outer pocket: 1 with snap
Inner pocket: 1
Materials: Silk, Artificial Leather
<About Nishijin-Ori Textile>
Nishijin-ori is the collective name for yarn-dyed textiles in Kyoto.

"Nishijin textiles were overwhelmingly supported by the ruling class and wealthy merchants, and reached their peak during the Genroku and Kyoho periods in the early 18th century, but declined significantly due in part to the dispersion of artisans caused by the "Nishijin-burn" of 1730, when the entire Nishijin area was almost completely burned down.

In 1872, through the mediation of Léon Jury, an advisor to the prefectural government, the Kyoto prefectural government sent artisans Ihei Inoue, Tsuneshichi Sakura, and Chushichi Yoshida to Lyon, France, to introduce Jacquard looms, and three years later Kohei Araki created a domestic Jacquard loom. Three years later, Kohei Araki created the first Jacquard loom in Japan. As a result, he was able to produce many textiles that could not be produced on a loom and made mass production possible.
Today, Nishijin remains the pinnacle of textiles in Japan.
What Our Customers Are Saying