【BLACK FRIDAY SALE】Oitomi Nambu/Nanbu Tekki/Ironware SMALL ARARE 0.5L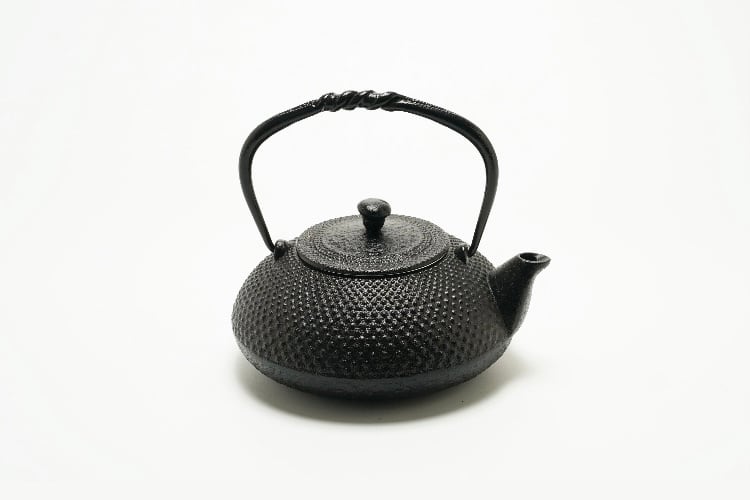 Condition: Open box (not used) Material: Cast iron Tea strainer: Stainless steelColor: BlackDiameter: 14.5cm (without spout)Height of Body: 7cmHeight with Handle: 15cmCapacity: 0.5L Weight: 1kg <About Oitomi>Oitomi is a long-established & leading manufacturer of Nambu ironware founded in 1848. Oitomi's Manufa...Read more
---
american express

apple pay

google pay

jcb

master

paypal

visa
Description
Condition: Open box (not used)
Material: Cast iron 
Tea strainer: Stainless steel
Color: Black
Diameter: 14.5cm (without spout)
Height of Body: 7cm
Height with Handle: 15cm
Capacity: 0.5L 
Weight: 1kg
<About Oitomi>
Oitomi is a long-established & leading manufacturer of Nambu ironware founded in 1848.
Oitomi's Manufacture Process Video


<Specifications>No enamel finish, oxidized film finish by kettle baking, movable handle, tea strainer included.

This is a small iron kettle Arare.
This small tetsubin (ironware) can also be used as a kyusu (teapot), as it comes with a tea strainer. It is the size of a standard kyusu (teapot), but can be used over an open flame.
This tetsubin has no enameled finish, which overturns the common belief that kyusu = no iron.

-It can be used over gas flame, as well as IH and charcoal flame.
(We have confirmed that it reacts with 100V200V, but it may not react with some models of IH equipment, so please contact the manufacturer.)
-The size, weight, and capacity of the main body may differ slightly from the description due to the production process.
-The handle can be collapsed.
-Includes a tea strainer.
-When using this product with IH200V or higher, please use low to medium heat.
-Do not use detergents, sponges, or scrubbing brushes.
To clean, rinse the pot lightly, and then
After lightly rinsing and washing, burn the pot over very low heat.
Do not overcook the pot or cool it rapidly after heating.
Do not burn the tetsubin too fast or cool it down too quickly. Doing so may cause the tetsubin to crack.

◎Kama-yaki tetsubin by Oitomi
The inside of the tetsubin has a grayish color, which is a proof of the traditional kama-yaki process.
This finish is essential to replenish the iron content, which is the original flavor of the tetsubin.

Recommended Usage
In recent years, drinking white water boiled in an iron kettle has been attracting attention not only for its iron replenishing properties, but also for its intestinal regulating and detoxifying effects. It is just the right size to boil a cup of white water every morning.



What Our Customers Are Saying