【SALE】SHINKODO Hammered Copper Chataku Teacup Saucers 5 pc from Tsubame City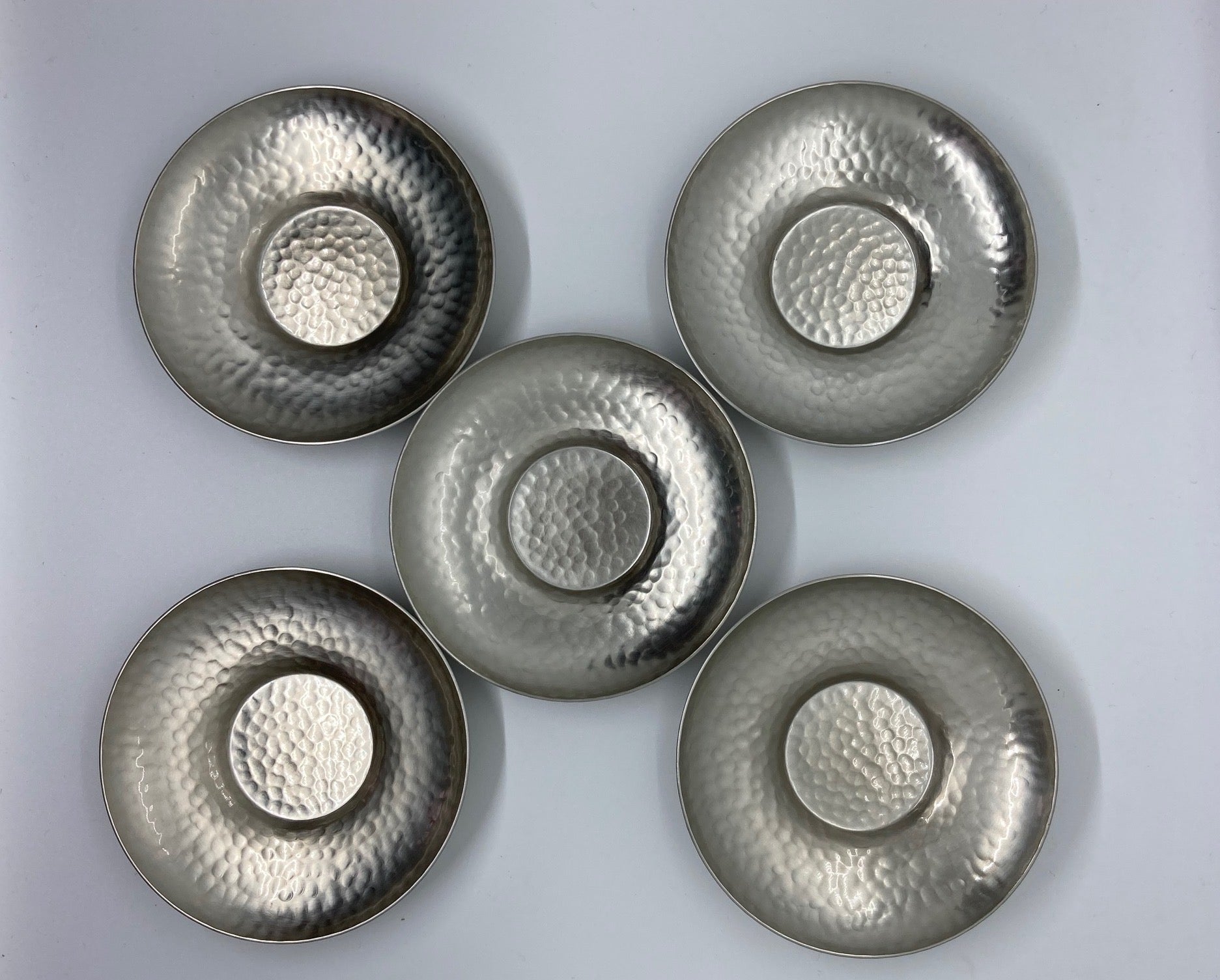 Condition: Pre-Owned *Pre-owned but unused. Due to years of storage, there are slight stains on the box, but the Chatakus look new. Size: diameter 11cm/4.25inchShikodo was established in 1959 and specializes in todos in Tsubame City, Niigata Prefecture, known as the town of technology.They manufacture a variety of prod...Read more
---
american express

apple pay

google pay

jcb

master

paypal

visa
Description
Condition: Pre-Owned

*Pre-owned but unused. Due to years of storage, there are slight stains on the box, but the Chatakus look new.
Size: diameter 11cm/4.25inch

Shikodo was established in 1959 and specializes in todos in Tsubame City, Niigata Prefecture, known as the town of technology.

They manufacture a variety of products that take advantage of copper's characteristics such as "good thermal conductivity," "antibacterial and sterilizing properties," and "water purification.

In particular, the copper plates are unevenly shaped with a mallet and handmade one by one by craftsmen with great care, so they cannot be mass-produced, but they are highly evaluated for their reliable quality.

This item is finished by tin- coating the hammered body.


<Message from Shinkodo>

Copper, the first metal on earth to be acquired by mankind, is an earth-friendly metal that is 100% recyclable.

Furthermore, copper is used as a material for antibacterial products (inorganic) due to its high antibacterial properties.

We have been manufacturing products that take advantage of these characteristics of copper as well as seeking ease of use and beauty. Furthermore, in order to be worthy of "earth-friendly copper," we have continued to use recycled paper such as corrugated cardboard for packaging instead of plastic coating. In order to create eco-friendly copper tools, we must first make efforts to contribute to the environment, starting from our own feet.

COPPER100's motto is to create products that are 100% perfect: 100 in technology, 100 in safety, 100 in functionality, 100 in quality, 100 in design, and 100 in value.

Since our establishment in 1959 for the purpose of manufacturing and selling nonferrous metals, we have been delivering valuable products that please our customers by enhancing safety, functionality, quality, and design with our advanced processing technology. As a result, the "COPPER100" brand has earned a top-notch reputation in the industry, both overseas and in Japan.



What Our Customers Are Saying